Verified by VISA
Verified by Visa (VbV) gives you extra protection and peace of mind when you are shopping online. VbV not only protects your card against unauthorised use, it also means you can be confident that the online retailer you are buying from has made your security a priority.

How does it work?
VbV works by asking for additional information during the checkout process of an online purchase. You will notice VbV when a message box pops up on screen after you have entered your Visa card details.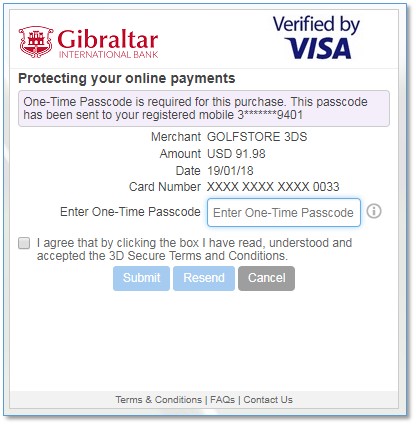 This is the bank communicating with you directly. You will be prompted to input a onetime password. This one time password will be sent to you via a text message to the mobile number we have registered for your account.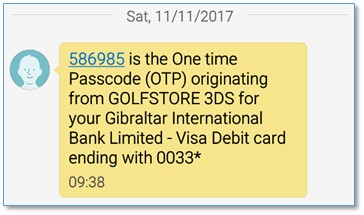 Once you have input and submitted this one time password you will receive a message confirming that your transaction has been completed.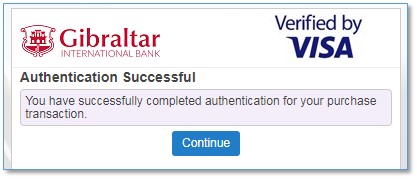 It is important that you inform us in the event that you receive a One Time Password notification that you were not expecting.
Please contact us on +350 200 13990 in the event that you wish to update your contact details or if you encounter any issues with the VbV service.
FAQs